Hosting
A successful website is about more than just an attractive design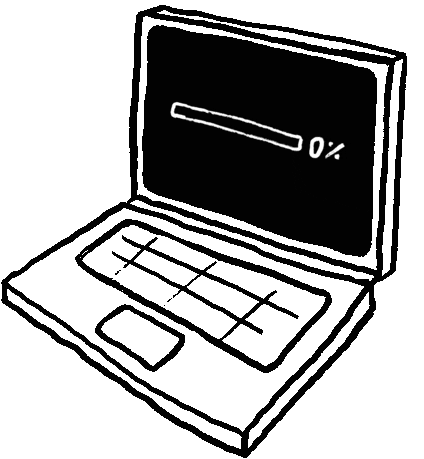 To put a website online, you need a domain name and hosting. A domain name is the address that visitors use to find your website, while hosting is the place on a server where all the information of your website is stored, from images and text to the code behind the site.
It is essential to regularly maintain your website to ensure it functions optimally and securely. By performing updates, your website remains up-to-date and protected against security vulnerabilities. A well-maintained website is not only more appealing to visitors but also crucial for your website's position in search engines like Google and Bing. In short, a beautiful website is a good start, but only with the right hosting, domain name, and maintenance can you create a successful website.
Domain name
The choice of the right domain name is crucial for the success of your business, and that's why we're happy to assist you in finding the perfect URL. But sometimes, you may need more than one domain name, for instance, if you support multiple languages or want to stay ahead of the competition. That's why we also offer the option to purchase and redirect different domain names to your main domain. This way, you become even more discoverable and expand your online reach.
Our standard price for a domain name is €25 per year. For special extensions, such as www.example.world, the price may vary.
Hosting
When developing a website, it is of great importance to choose a good hosting partner. The speed and stability of your website are crucial for a high ranking in search engines and for good security. That's why we collaborate with top-notch, reliable partners who offer powerful servers and ensure an excellent user experience for your visitors.
Thanks to these partners, we can develop high-quality websites that are not only attractive and user-friendly but also meet the highest standards in terms of speed and security. This way, we elevate your online presence to a higher level.
For our hosting, we offer two packages:
STANDARD HOSTING
Suitable for one-pagers and informational websites
< 1.000 visitors/day
90 EURO / YEAR
(EXL. PRICE DOMAIN NAME)
PREMIUM HOSTING
Ideal for an online shop or a website with extensive content.
1.000 visitors/day
150 EURO / YEAR
(EXL. PRICE DOMAIN NAME)
We offer our customers various advantages regarding our hosting services. Here are some of the key ones:
Official Ownership: When you choose our hosting services, you are the official owner of the domain. We are only the technical administrators.
Technical Matters: We configure all technical aspects for you, such as DNS settings and email addresses. This way, you don't have to worry about the technical side of website management.
SSL Certificates: We install SSL certificates to ensure your website is secure and visible as secured to everyone. This is crucial for building trust with your visitors.
Server Management: We handle the server management and maintenance for you, ensuring optimal website performance.
Nearly Unlimited Number of Email Addresses (500 in total)
Nearly Unlimited Disk Space (450 GB)
Rapid Response: If anything goes wrong, we can intervene quickly and resolve issues.
Control Panel: Our hosting experts are highly experienced with our web hosting control panel. This allows us to build and launch your website quickly.
Backups: We store backups for up to 14 days, so you can always revert to an earlier version of your website in case of 'oops' moments.
If you choose to manage your hosting and domain name yourself, that's not a problem. However, we want to emphasize that the hosting must meet the requirements of our CMS solution, and we'll need access via SFTP or the control panel.
Maintenance contract
WordPress is like a bullet train that's always in motion. New updates for the WordPress CMS and plugins are regularly released. To keep your website secure, up-to-date, and fast, ongoing maintenance is of great importance.
With more than 90% of all websites worldwide built on WordPress, it's not surprising that this CMS is a popular target for hackers. These digital adversaries attempt to infiltrate your website's code to plant malware or viruses. Regular updates of plugins and themes are, therefore, crucial to keeping the website secure.
The price for this service depends on the size of your website:
LANDING PAGE
150 EURO / YEAR
STANDARD WEBSITE
250 EURO / YEAR
WEBSHOP/LARGE WEBSITE
350 EURO / YEAR
Discover the benefits of our maintenance contract:
Quarterly updates of the CMS system
Quarterly updates of all plugins: We assess which updates have been released and determine if they are safe to execute.
Thorough Inspection: After each update, your website is thoroughly checked and backed up to ensure everything is working as it should.
Rapid Issue Resolution: If errors occur after updating the website, we promptly resolve them. For larger problems, we discuss the solution with you before proceeding.
With our maintenance contract, you are assured of a secure and well-functioning website. We ensure that everything stays up-to-date and that any issues are quickly resolved. This allows you to fully focus on running your business while we take care of a secure and optimally performing website.
Customizations?
You can always contact us for additional features or modifications to your website.
However, it's important to note that website maintenance is not the same as structural or textual changes.
An hourly rate will be applied for these alterations.